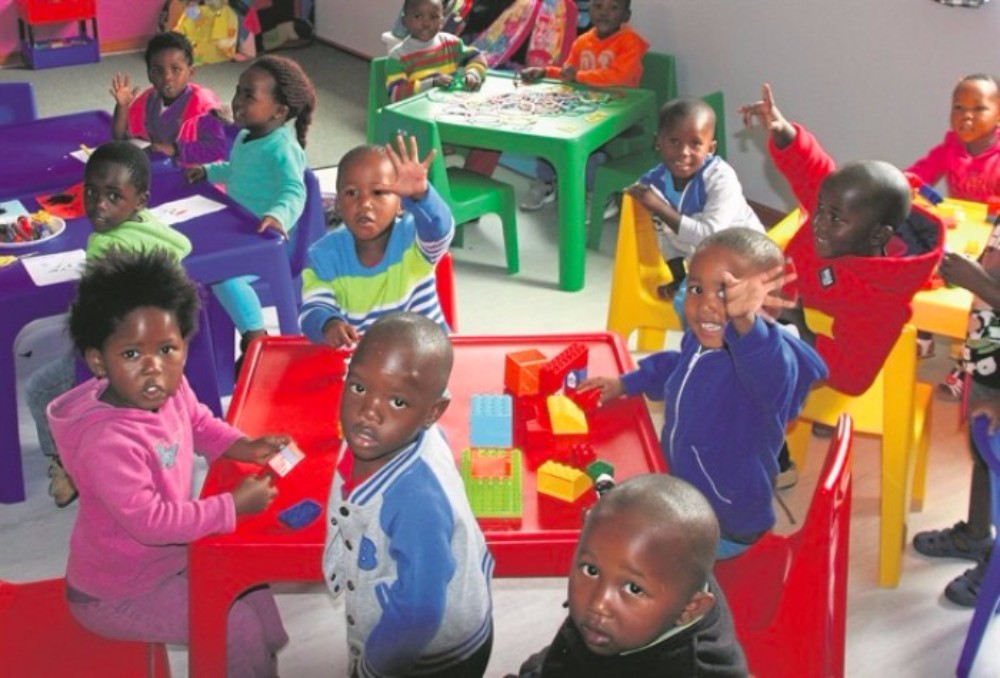 We're looking good
The Early Childhood Development Centre has undergone an incredible transformation in the past seven months. With the first phase of the building project completed, the pre-school now has a brand new, redesigned, spacious wing. Included are two additional classrooms which has enabled the Centre to increase enrolment from 60 to 110 children aged two to five.
This bright, modern wing also houses a new staff room, admin office, upgraded kitchen, and lovely new bathrooms for the children. It is a first class facility, made possible thanks to a huge financial investment by the local abalone company Aqunion.
We're growing
The second phase of the upgrade is expected to be completed in May and it includes a crèche for 22 babies aged 3 months to 24 months, the upgrading of one of the existing bathrooms, and the installation of a roof over the school's courtyard.
In safe & caring hands
Corny Rode, General Manager of Yomelelani, and her staff, have worked extremely hard to equip and prepare the Centre for the arrival of the new children. She says the number of ECD (Early Childhood Development) teachers has jumped from three to six in the past year, and two more teaching assistants have joined the team.
Nondlaliso Sonkwele, also known as Rose, has been a teacher at Yomelelani for the past eight years. She was recently appointed as the school's Deputy Principal and she says "We feel privileged to work in a place like this. It's beautiful and exciting. I believe God has been good to Yomelelani"
Phumeza Tshongwana, mother of a two year old enrolled at Yomelelani says, "I am getting the best care and education for my child. The community can see that Yomelelani is growing now".
The Yomelelani Trust
The Trust is approved by the UK Charity Commission (Registered No.1161202) and by the UK tax authorities for Gift Aid purposes. Its objective is to provide financial support for the development of Yomelelani.
We launched our website before Christmas 2015 and already, due to the rapid progress, we are having to update it. The Donations page has already been modified to make contributing to Yomelelani simpler.
Every donation, however large or small, will help to secure the future of Yomelelani in enriching the lives of so many children in the Zwelihle township.
Peter Thompson, Bryan Littlewood & Roger Crowther
Trustees