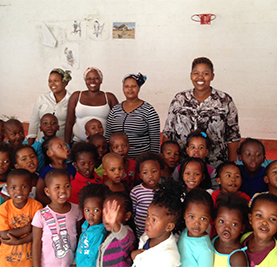 Please help by donating directly to Yomelelani or via the UK supporting Trust
There are 5 GREEN BOX options set out below for donating to Yomelelani, the first 4 of which are geared to going through the Yomelelani Trust. The 5th option is by direct transfer to Yomelelani ECD which may well be the most suitable for South African and non-UK based international donors.
All UK personal donations to the Yomelelani Trust are eligible for Gift Aid which increases the transferable sum by 25%. The Trust UK registration no. is 1161202.
Yomelelani ECD is a registered NPO in South Africa and also has PBO registration with the South African Tax authorities. Appropriate certificates will be issued to South African and non UK international donors separately on request by the school management.
Regular Donations /Standing Orders
If you are minded to give regularly, please click on the relevant GREEN BOX below that indicates the method you have chosen to make your donation. We will record the details of your first donation so that we can account for your gift and receive gift aid if applicable (UK only). You will then also be able to see the relevant payment details.
Please select an option of your choice to complete your donation:
Bank Transfer
(South Africa/International)
*The Charities Aid Foundation (CAF) assists Charities by offering facilities which can be utilised for the collection of donations. Moreover, they have schemes which are a tax-effective way to donate from pre-tax salaries, by offering individual charity bank accounts and donating anonymously etc. To find out more about The Charities Aid Foundation, please visit www.cafonline.org.