Yomelelani today operates a creche for 73 children of 3 months of age to 3 years old and a Pre-school for up to 80 children 3 to 5 years old. In January 2020 a Grade R class for 6 year olds was introduced.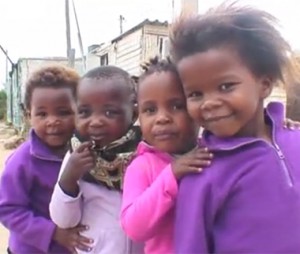 The pre-school has been extended to 7 classrooms with a refurbished kitchen, toilets, and a new office. The children also have the use of a big paved area at the front of the buildings and a secured closed area with jungle gym equipment. The hall is available for extra mural activities but was recently reduced in size to allow for 2 new classrooms for the 6 year olds.
Yomelelani is open from 7.30 am until 5.00 pm each weekday but the majority of the children go home by 3pm. The school only closes on public holidays and the December/January school holidays. Children are provided daily with both a breakfast and lunch. The children are drawn from within Zwelihle.
The staff consists of a Principal, a General Manager, 5 Early Childhood Practitioners (fully qualified teachers), 2 ECD Level 4 Practitioners/assistant teachers (currently studying Level 5), 2 Practitioners (studying Level 4) plus 1 assistant Teacher. Moreover, there is 1 cook, 1 cleaner/kitchen assistant and 1 caretaker. The staff at the creche consists of 2 carers for the babies and 1 ECD Assistant for the 12 to 24 month old children.
The management committee controls the operations and handles any matters arising between meetings. Parents are required to pay a heavily subsidised fee, in 2020 R180 per calendar month for under 3yrs, R100 pcm for over 3 year olds and R200 pcm for the 6 year olds. If, however, a parent is unable to pay, the management endeavours to obtain a sponsor for that child.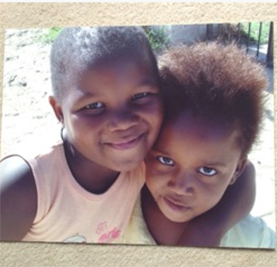 Daily Programme
The programme focuses on the needs of the children physically, socially, emotionally, cognitively and spiritually. Through free play, directed play, cooperative, individual, creative and explorative activities the teachers seek to encourage children to explore and tap their potential. However for teachers to be able to fulfil their own potential they need to undergo continuous professional development, and this is taking place.
The Yomelelani Early Childhood Development Centre is a registered NPO. Read more about our background, origins and structure.