Zwelihle Township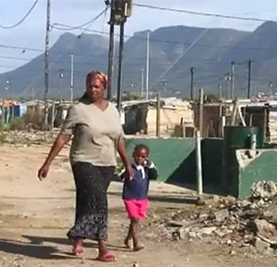 Hermanus is a seaside town about 120 kilometres (70 miles) from Cape Town on South Africa's Garden Route. Well known nationally and internationally for its beautiful coastline and for land based whale watching, it has become attractive for retired South Africans and tourists alike, but its upmarket residential areas contrast strikingly with Zwelihle Township on its western boundary.
This reflects similar situations such as Soweto in Johannesburg; Khayelitsha and Mitchell's Plain in Cape Town.
Zwelihle Expansion
During the years 2000/2001 a project to relieve the acute housing shortage was undertaken by the Hermanus Municipality whereby the disused aircraft landing strip was rezoned and approximately 1500 additional houses were provided on the vacant land.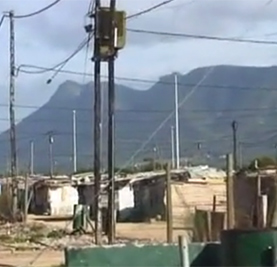 Upon completion the estimated population was expected to be 5000. It was estimated to be 35,000 in 2009. Conservative guesses suggest a current figure of 50,000 although figures much higher are often mentioned.
A side effect of this overcrowding has been the unrest which developed into rioting earlier in 2018. Frustration with the Local Authority over allocation of land rights was recently settled peacefully. However, with Government elections in 2019 some further disturbance is expected.
The school has not been affected.