An official opening ceremony was held at the school on the 8th of June following completion of an extensive renovation and building project over the past year.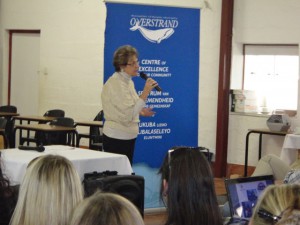 This was attended by the mayor of Overstrand, municipal officials, and the top management of Aqunion – the local company that selected Yomelelani Early Childhood Development Centre (ECDC) as a corporate social investment project and funded the building redevelopment.
Also on the guest list were parents of the children, as well as many individuals who have played a part in the school's expansion. Once the formalities were over the pre-school children performed a song which stole the show and warmed many hearts. Guests then toured the school and were amazed at what had been achieved.