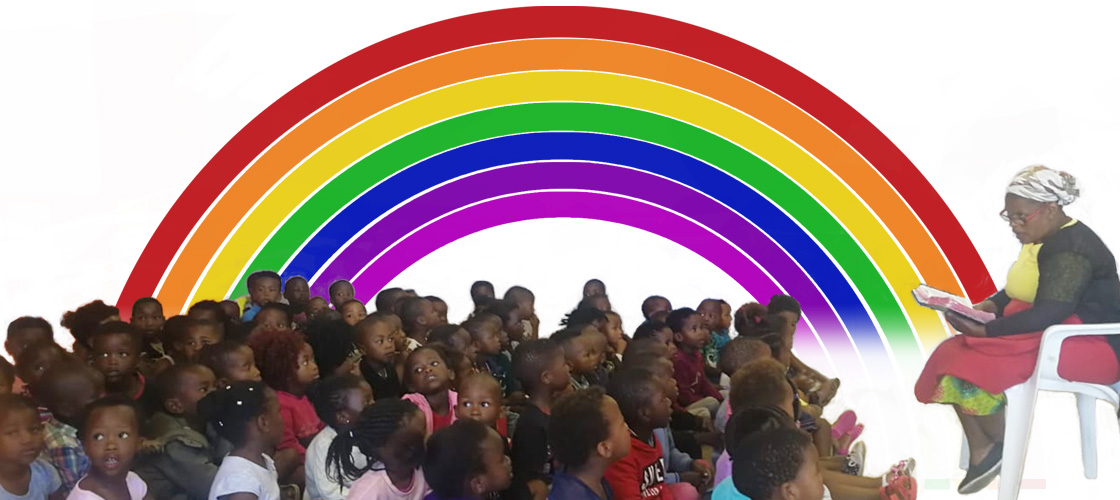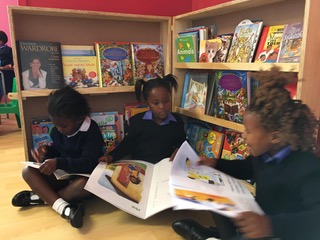 Yomelelani has continued to make impressive progress over the past twelve months, providing pre-school education and a creche in a township near Hermanus.
A New Initiative
The number of children in the school has increased from 150 to over 200 in January 2020. In cooperation with one of the local Primary Schools, Yomelelani is now providing Grade R education for 60 six-year old's in two classes. After the initial three months the two teacher's salaries are to be paid by the Primary School and Yomelelani will provide two classrooms, breakfast and lunch. The cost of meals will be covered by school fees. Corny Rode, our General Manager, has secured approval for this innovative scheme.
Building Renovation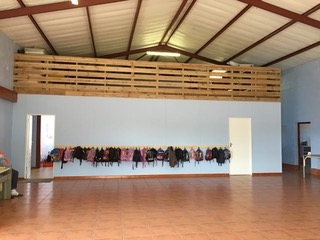 This has been made possible by creating two new classrooms with new furniture in the rear of the over-large school hall, with a mezzanine floor above for storage. It has renovated toilets and a kitchen. Also, major repairs to the school's roofs have been undertaken to overcome rainwater leaks.
The project cost circa R 500,000 (£28,000) was paid for by generous donations to a special fund created by friends of Yomelelani. Fittings for the kitchen were donated by the builder who carried out the work. We are so grateful for all the generous support this project has received.
Staffing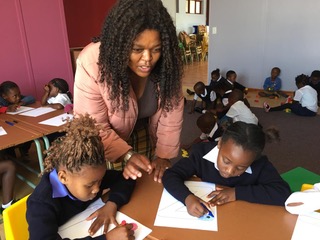 Congratulations are due to Rose Sonkwele, Yomelelani's Principal, as she has now completed a Grade R university professional teaching Diploma which will be awarded in April 2020. This is the result of three years hard work by Distance Learning. She is teaching one of the two new classes for six year olds, together with Virginia Mbaba who has worked at Yomelelani for thirteen years and is qualified to teach at Grade R level by her Boland College Certificate.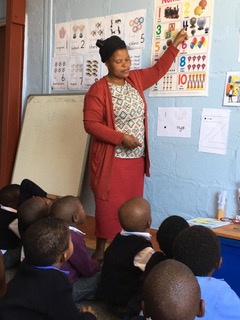 Three other teachers are now enrolled to study for Grade R qualifications by Distance Learning at the University of North West. Their fees have been paid by Aqunion who funded the original renovations and extension of the school buildings four years ago and by Marifeed. This support is much appreciated.
We were sad to learn that Louise Vosloo, Treasurer of Yomelelani's Management Committee has emigrated with her family to Australia. She has played an outstanding role over the last three years in ensuring that our finances are on a sound footing. We all wish her well in her new role as a management consultant. Her position on the Management Committee has been filled by Mmolawa Mokuthle who is a Certified Accountant responsible for Costing and Management Accounts at Aqunion and we welcome him aboard.
Fund Raising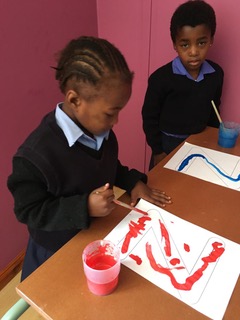 Raising the money to fill the gap between government funding/fees and the running cost of Yomelelani has continued to be a struggle. We must raise approximately £45,000 per annuum via fund raising events and donations from individuals, churches, charities and corporate donors.
For example, two Bridge Days in the UK raised £4,000 in November 2019 with the possibility that they may become annual events. Very recently we received another donation from Purley Inner Wheel.
A UK charity "Spread Some Sunshine "again supported the children's Christmas Party, Easter Eggs, and a visit to the Hermanus Whale Festival.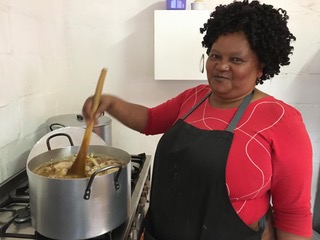 A representative of SPAR Corporate Services in South Africa presented a glowing report on Yomelelani after a visit. SPAR was so impressed that now they are providing all the dry goods (rice, sugar, cereals etc.) for the children's breakfast and lunches.
The very successful "African Experience Dinner" sponsored by Dutchies Restaurant in Hermanus last year raised over £3,000.
Plans are now at an advanced stage to repeat this event on THURSDAY 20th FEBRUARY 2020. We hope as many as possible of our supporters will join us for an enjoyable evening in support of Yomelelani.
THANK YOU, EVERYBODY, FOR YOUR CURRENT AND FUTURE SUPPORT.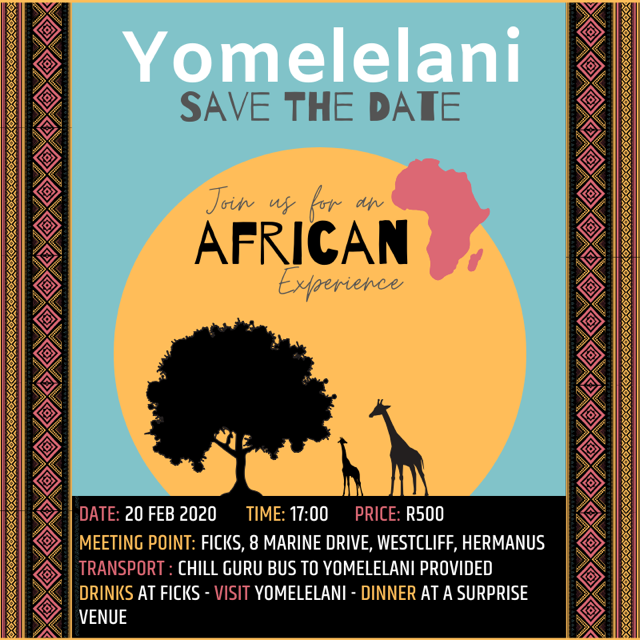 Further information, photographs, and video is available on our website: www.yomelelani.co.za
Facebook is also used to contact our supporters.
Yomelelani Trust : Trustees – Peter Thompson, Bryan Littlewood, Roger Crowther
The Yomelelani Trust
The Trust is approved by the UK Charity Commission (Registered No. 1161202) and by the UK tax authorities for Gift Aid purposes. Its objective is to provide financial support for the development of the Yomelelani ECDC (Early Childhood Development Centre) in South Africa