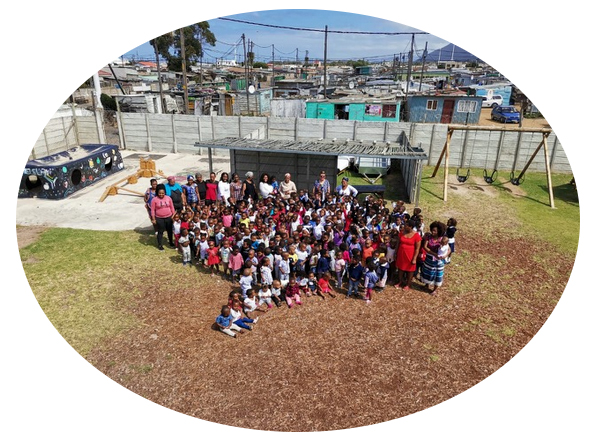 It is exactly 2 years since we last distributed a Yomelelani Newsletter, a reflection of the distortions to life, as we knew it, by the arrival of Coronavirus-19. During these two years, we have chronicled the impact on the school through the medium of our Facebook pages, supported by photographs where possible, of our activities. However, we are aware that many of our supporters do not have Facebook for one reason or another, preferring contact such as this circular.
In essence, the core activity of the school has not changed. In fact it has expanded its teaching activity while taking on the feeding of a sector of the local Township, Zwelihle, using the hitherto spare capacity of our kitchens. The original objective to feed 25 families has now expanded to provide 300 meals daily.
The current state of Coronavirus-19 infections and related deaths in the township continues to decrease in contrast to the adjacent retirement town and holiday resort of the adjacent Hermanus where the figures have yet to peak. It should be noted that 44% of the latter's population (2011 Census) is over the age of 50 yrs while the equivalent figure for Zwelihle is 5%.
December 2021
Our Christmas party sponsored by 'Spread some Sunshine'.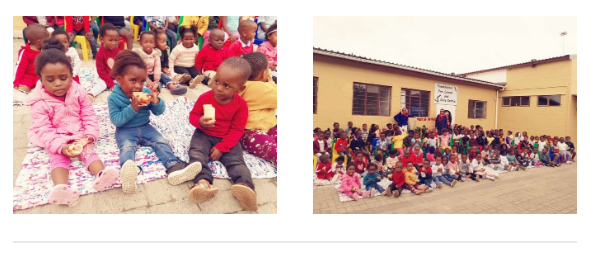 July 2021
Nelson Mandela Day 18th July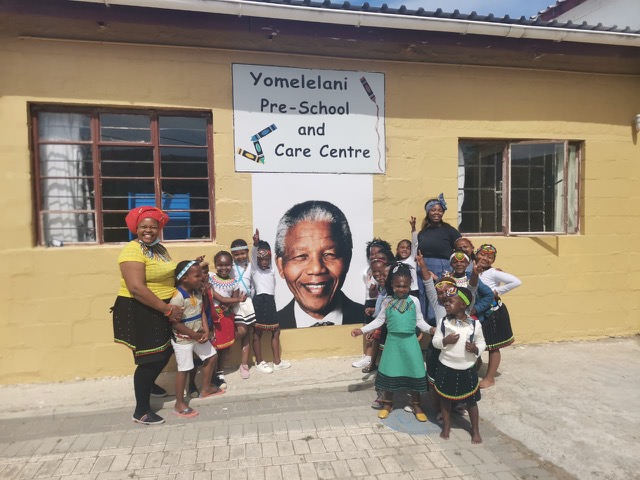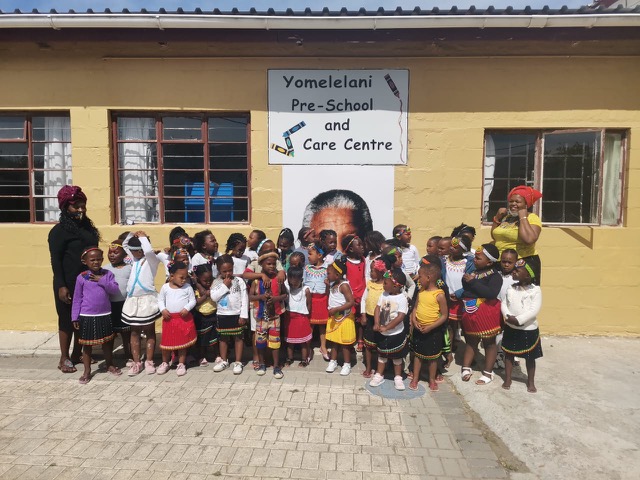 June 2021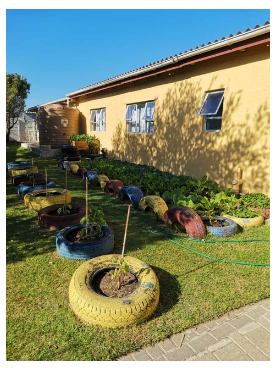 Children have converted this unused land behind the school into a vegetable garden. Green is not a colour normally seen in a township.
April 2021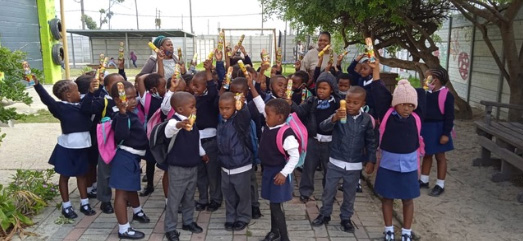 Although this shows only some of the 4th year with Easter Eggs, all of the 200+ children in the school received them thanks to a wonderful donation from 'Spread Some Sunshine', the UK Charity. Thank you!
March 2021
Yomelelani Outreach. On 15th March 2021, Ilitha Labantu, the South African Charity, with agreed use of the Yomelelani kitchen whose staff, augmented by volunteers, started cooking weekday meals for 25 destitute families. These unemployed people do not receive any State welfare benefit having failed to apply due to their inability to read or write, general ignorance of procedures etc. These are the tin shack dwellers with no furniture, living in the worst possible conditions.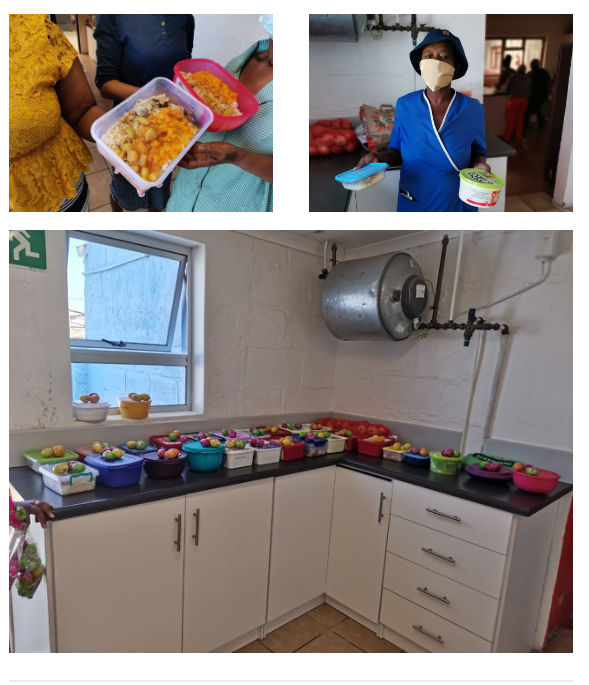 December 2020
On 4th December 2020, all 43 Grade R children (6 yr olds) graduated from Yomelelani ECDC to Lukhanyo Primary School and the Head (Morris Tshabalala) was present to welcome them. All staff attended.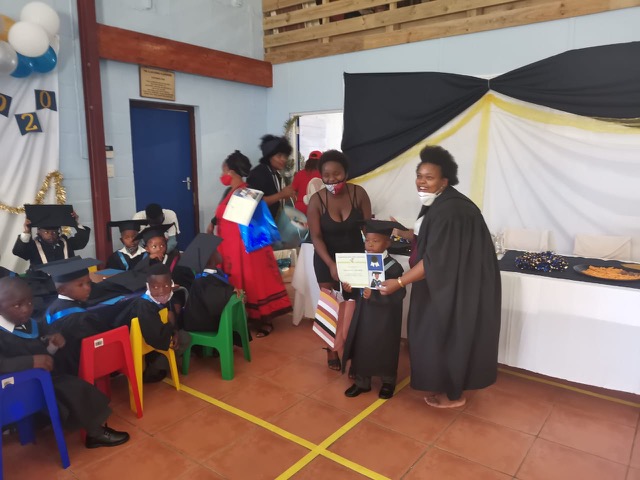 September 2020
A non-recurring donation has been received allowing a school fee-free period for ALL registered children from October to end 2020. Currently, only 20% of children are attending as most parents/guardians have become temporarily unemployed due to Covid-19.
This will take our children off the streets of the township, ensure they are properly fed and allow those in Grade R to fully prepare for next year's progression to Grade 1.
April 2020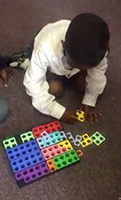 Introduction to Numicon whose selection of rectangular shapes allows easy adding and subtraction.
Further information, photographs, and video is available on our website: www.yomelelani.co.za
Facebook is also used to contact our supporters.
Yomelelani Trust : Trustees – Peter Thompson, Bryan Littlewood, Roger Crowther
The Yomelelani Trust
The Trust is approved by the UK Charity Commission (Registered No. 1161202) and by the UK tax authorities for Gift Aid purposes. Its objective is to provide financial support for the development of the Yomelelani ECDC (Early Childhood Development Centre) in South Africa